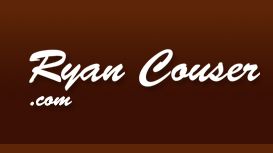 By hiring me instead of a web design agency, you're hiring my talent directly, and avoiding those huge quotes. As a freelancer I have fewer overheads and therefore can offer better value for money. Many agencies offer design services but I believe strongly in building bespoke (the way you want it) CSS based designs that are web standards compliant to support accessibility laws and improve search engine results.
Working one to one with me yields better and quicker results because there are no middle men, therefore developing a relationship.
---
Reviews and Ratings
We do not have any reviews about Ryan Couser available right now.